Latest News & Events
Join us at the Stalnaker Unit for this continuing education event for financial planners, attorneys, and others interested in the topic. Register now by calling 417-862-9249. Stalnaker Unit is at 1410 N. Fremont in Springfield, MO
HOTO Sertoma is working hard in preparation for the First Annual Oktoberfest, to be held at the Ozark Empire Fairgrounds on September 19-20. The event will include live bands, Alpine games, Man Cave, Food and Beer and a 5K Run/Walk, for starters! Funds will go to local children's charities. Come for fun and Sign up to Volunteer (it's fun too!)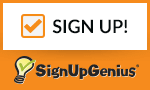 Sertoma CELEBRATE SOUND WALK! Help to Raise funds for Hearing Health! Saturday, September 27 at 10 a.m. MSU Plaster Stadium Sports Complex
You shop. Amazon gives.
Henderson Unit Open House Friday, Sept. 12, 6-7:30
We invite ALL the families to attend and enjoy this fun, educational Museum Day Live! Get the Free ticket Now!
Bring your friends for a night of dinner and laughs to lift your spirit - all for a great cause! The BGCS Alumni Association is hosting this event with comedians Keith Allynn and John Pinney! PLEASE don't miss out - the event will be better if you are there!
Experience a Great Future in the making!
Did you know that at 3 p.m. 15 million kids leave school with no place to go? No supervision, no guidance, no safety. Stand with Boys & Girls Clubs of Springfield and Boys & Girls Clubs of America as we Open the Door at to #GreatFutures.
These talented and energetic performing artists have traveled the world and love to perform in their Springfield Sister City! Our club members at all three units were entertained by them with a concert and time in small groups doing a variety of activities, including games, crafts, and story telling. The Mariachi members were equally entertained by our club members.